About Theresa O' Connor RN, MSN, CSN
I received my Masters of Science in nursing from Yale University where I participated in research related to the use of self-regulatory techniques (imagery and relaxation) for improving chronic pain.
After graduation from Yale, I continued to study psychosomatic medicine and psychoneuroimmunology at Harvard with Herbert Benson, MD and Joan Borasenko, PhD (Mind/Body Medical Institute at Massachusetts General Hospital), Dolores Krieger, RN, PhD at New York University (Therapeutic Touch International), Bernie Siegel, MD, and the "exceptional cancer patients" groups at Yale, and with Yale psychiatrist, Brian Weiss, MD, for past life regression training.
A life free of worry about money!
My initial experiences with psychic abilities and awareness of non-physical guides and helpers are something I discovered in early childhood. When I was about six years old, I was told by my team of guides that I would not have children in this lifetime, and that I would "never have to worry about money." In fact, I've always told my clients that "God keeps my appointment book," and thankfully I continue to experience financial income and all resources to be flowing and abundant.
An example of this was receiving a full scholarship for two years of graduate school at Yale, as well as free room and board!
A mind-body pioneer
As a pioneer in the field of mind-body medicine and interventions, in 1990 I co-founded the Mind-Body Wellness Center in Philadelphia. This innovative facility incorporated specialties of 22 holistic practitioners, including chiropractic, mediation attorney, addictions therapist, nutrition, ayurvedic medicine, energy medicine, reiki, shiatsu, kinesiology, massage, yoga, and others.
In the mid-1990s, I became a student at the Barbara Brennan School of Healing Sciences where I learned the anatomy and physiology of the human energy field and holistic healing modalities and their relationship to health, disease, interpersonal relationships and human transformation.
As a result of the energy practitioner training, I transitioned from a psychotherapist to a holistic psychotherapist, adding a bodywork table into my office and incorporating healing and energy work into client sessions.
In 1998, I joined an international community of healers, The Medical Mission Sisters. These are 600 religious sisters and associates in 18 countries on five continents. The community was founded in 1925 by Anna Dengel, MD from Austria, whose passion was to provide medical care for Muslim women in India and Pakistan who were dying in childbirth due to cultural gender constraints. As an associate member of the society, I am among other highly conscious and committed women and men who live lives of service, compassion, healing and love.
Education & Certifications
My initial degree is a Bachelors in Science in Nursing from Thomas Jefferson University, Philadelphia PA.
I am a graduate of Yale University with an advanced degree in psychiatric nursing, specializing in psychosomatic, mind-body medicine.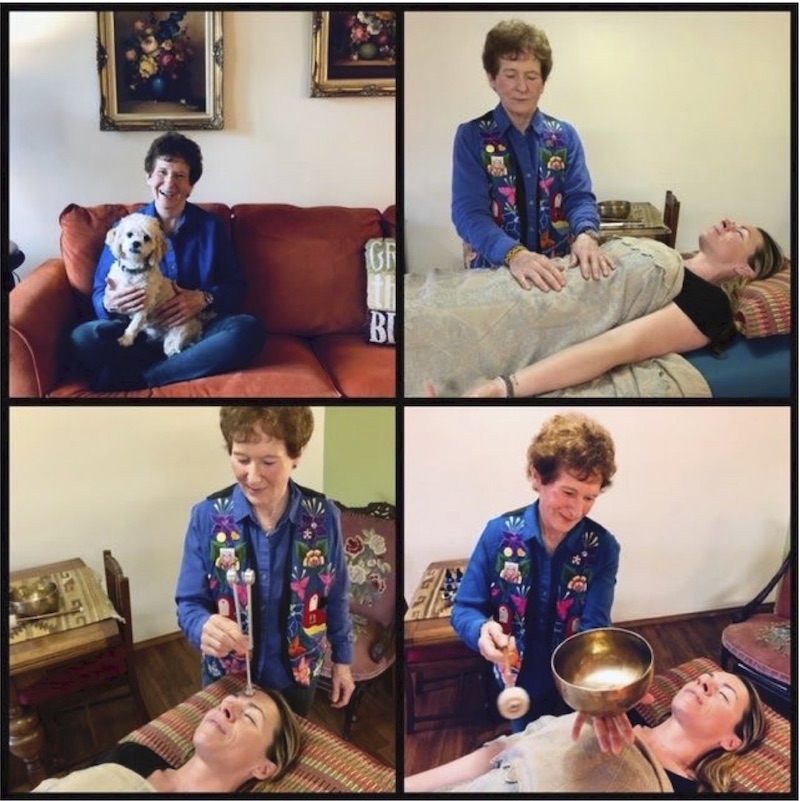 In the mid-2000s I became certified in positive psychology coaching at the University of Pennsylvania with Martin Seligman, the father of positive psychology. My most recent certification in positive psychology is from the Flourishing Center in New York City.
I am studying with Gabriel Cousens, MD, related to fasting, spirituality, and plant-based nutrition, and I participate in his semi-annual 9 day spiritual fasting retreat, held in Israel and the US.
To date, I have over 30 years of experience as a holistic psychotherapist, professional coach, and bioenergy practitioner.
I incorporate the following techniques and tools with my clients:
Bio-Spiritual Psychology and Subtle Energy Medicine:
Working with the levels of the human energy field and the chakras, to clear and release traumas, old patterns, emotional/mental/physical blockages, for balanced, integrated, productive, healthy, and joyful living.
Positive Psychology Coaching:
Incorporating the science of human flourishing, positive emotions, engagement, signature strengths, thriving, and gratitude.
Prayer/Psycho-Spiritual Support:
Holding clients' requests and intentions in my daily prayers, to help align lives within the realms of divine order, protection, help, and healing. Coaching clients to consciously connect with their higher selves and their personal and professional spiritual guides, associates, and helpers.
Clairvoyance:
Receiving extrasensory impressions and symbols in the form of mental images and "inner seeing," which are given as guidance on behalf of a client. Coaching clients to develop and use their own natural intuition and inner-seeing.
Clairaudience:
Being given input and intuitive information on a client's behalf, through an experience of "inner hearing." Coaching clients to develop and reliably use their own natural abilities of expanded awareness and inner hearing.
Clairsentience:
Feeling intuitive insight by way of physical awarenesses in my body, an "inner feeling," which is information related to a client's past and current issues. Coaching clients to develop and reliably use their own gifts and aptitudes of sensing inner knowing and information from within their own bodies.
Mediumship:
Greeting and communicating with deceased family members, pets and friends who spontaneously present themselves and wish to participate in a session with a client, to provide answers, higher perspectives, support, and love. Coaching clients to directly connect with those who are no longer in physical bodies, and who are in light bodies, who wish to be a part of clients' spiritual support teams.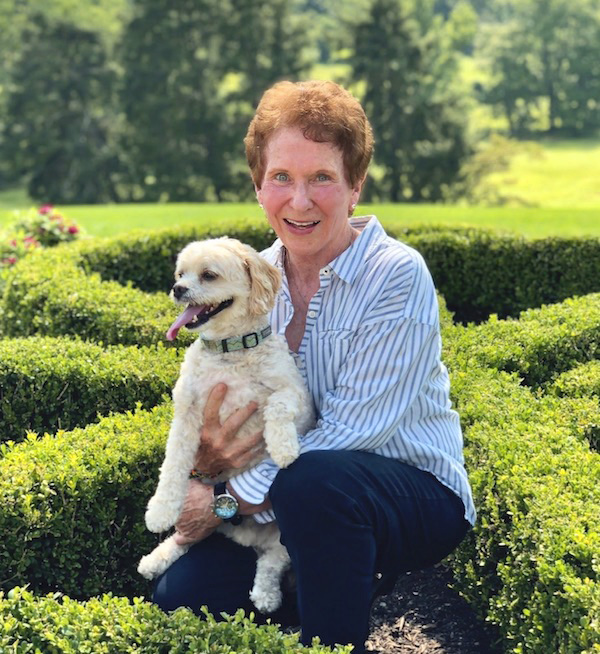 Animal-Assisted Therapy:
A therapeutic enhancement that incorporates animals, and in my case, my little poodle, Frankie Boy. Research in this area finds positive outcomes and improvements in emotional and physical well-being, medical conditions, behavioral issues, depression, and addictions. Frankie Boy is very conscious of and committed to offering warm welcomes, unconditional love, calm and comfort, grounding and healing energies to clients, in person or virtually.